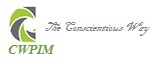 Welcome to CWPIM ACL Kids Cricket 2021
Atlanta Cricket League's Annual Kids Cricket camp for 2021 season will start soon.
For any questions please reach out to kidsinfo@atlantacricketleague.org or you can call Parthee Boopathy - 770-595-2911 - kids_chair@atlantacricketleague.org
Atlanta Cricket League ("ACL") takes pride in announcing its Annual Kids Cricket Program for 2021 season.
Our Sponsor – CONSCIENTIOUS WEALTH PLANNING & INVESTMENT MANAGEMENT, LLC ("CWPIM")
ACL proudly announces CWPIM as our 2021 ACL Kids Cricket Title Sponsor. CWPIM is our first-time sponsor of ACL kids cricket initiatives.
CWPIM ACL 2021 Kids Cricket Program:
Program Dates:
June 12th, 19th, 26th


No camp on July 3rd due to long weekend


July 10th, 17th, 24th
July 24th -

Final day of camp and presentations

Program Days:
Saturdays only, 8:30 am to 11:00 am
Program Venue:
East Roswell Park, 9000 Fouts Road, Roswell, GA 30075
Program Length:
6 Weeks
Program Fee:
$75/Participant - Non Refundable
T-Shirt:
FREE T-shirt for those who register by May 31st
Trophy:
Trophy for all participants at the end of season
Registration:
CLOSED
Program Features:
Perfect for boys & girls aged 6-15.
U8: Age 6-8 (Beginners)
U10: Age 9-10 (Beginners)
U12: Age 11-12 (Sub Juniors)
U15: Age 13-15 (Juniors)
Training of basic Cricket skills
Play modified games of cricket
Delivered by trained volunteers and accredited coaches from Atlanta Cricket League ("ACL")
6-week program
Session timings would be 8:30 am to 11:00 am
Guest Player mentorship
ACL provides all the equipment, but we encourage kids to bring their own equipment like bat, baseball gloves & guard.
It's safe - we use modified equipment including a tennis and hard tennis ball
Customized games of Cricket within the age groups, Applying the skills learned.
Everyone gets a chance to bat, bowl and field
Requirements:
Shoes – Participant MUST wear shoes. Any participant without shoes will not be able to participate.
Protective Gear – Cup/Guard, A MUST (Available in baseball section in any Walmart/Target & Retail Sports store).
Attire – Sports (No Jeans allowed).
Cricket Bat if you have one.
All participants MUST bring their own drinks to stay hydrated.
All participants report to your group fields as assigned by ACL.
We are looking for interested individuals to support this program in any of the following roles
1. Coach
2. Volunteer
For any question please send us an email at kidsinfo@atlantacricketleague.org
CWPIM ACL Kids Cricket 2021 Committee: